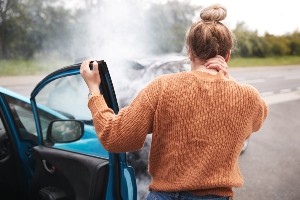 Will health insurance cover an auto accident?
If you're injured in an auto accident, you may be wondering if you need to use your health insurance. The short answer is that it depends on the severity of your injuries and the amount of coverage you have.
If your injuries are serious and require expensive medical treatment, then you'll probably need to use your health insurance. However, if your injuries are minor and you have good health insurance, you may not need to use it.
If you have auto insurance, your policy should cover some of the costs of your medical treatment. However, there are limits to what auto insurance will pay for, and you may be responsible for paying some of the costs out-of-pocket.
Personal Injury Protection
One of the first things you'll want to do is determine if you have Personal Injury Protection (PIP) coverage on your automobile insurance policy. PIP insurance is a type of insurance that can help pay for your medical bills and other expenses if you're involved in a car accident.
Maryland requires PIP insurance. PIP covers:
Medical bills
Lost wages
Funeral expenses
Costs related to an accident
It's important to remember that PIP insurance does not cover property damage, so if you're in an accident that causes damage to another person's property, you'll still be responsible for that damage. PIP insurance can be a great way to protect yourself financially after an accident, but it's important to understand what it covers and doesn't cover before you purchase a policy.
If your claim exhausts this, your next option is your health insurance. Your health insurance provider must process all of your medical treatment costs. This ensures your providers receive payment for their services in a timely manner. This also prevents the accumulation of high balances once your case concludes.
If you're concerned about paying for treatment out of your insurance policy, remember that your health insurance will keep track of what it pays related to your case and must be reimbursed from any settlement or judgment you eventually receive.
How Can I Keep My Personal Injury Claim Organized?
There are a few key things you can do to keep your personal injury claim organized. First, make sure you keep all of your medical records in one place. This includes any doctor's notes, hospital records, and receipts for any medical treatment you have received.
Second, keep a detailed record of any lost wages or other financial losses you have incurred as a result of your injuries. This should include:
Lost wages from time off work
Loss of future earnings
Out-of-pocket expenses you have incurred for things like medical treatment or travel costs related to your injuries
Finally, make sure you keep a record of any pain and suffering you have experienced as a result of your accident.
Will Health Insurance Cover Auto Accidents Explains?
Auto accident personal injury claims are often complex. The best thing you can do is work with an experienced attorney who understands Maryland vehicle accident laws. You need to understand whether health insurance will cover an auto accident and how to file your claim.
To learn more or to discuss your situation with an attorney, contact Shugarman & Mehring at 410.783.4200 or toll-free at 888.342.7200.