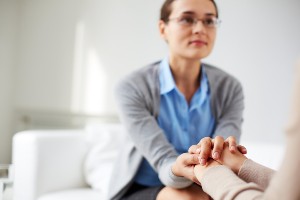 The unexpected loss of a loved one is one of the most difficult experiences there is. If someone close to you died after an accident or an intentional action, you could be eligible to receive compensation. A Maryland wrongful death lawyer can help you determine how you should proceed.
What Does Maryland Consider Wrongful Death?
Each state has its own definition of wrongful death. In Maryland, according to Md. Code, Cts. & Jud. Proc. § 3-901, wrongful death is "… an act, neglect, or default including a felonious act which would have entitled the party injured to maintain an action and recover damages if death had not ensued."
In many ways, a wrongful death lawsuit can be described as a personal injury lawsuit filed on behalf of a deceased person. Since your loved one can no longer file a claim, you do so on his or her behalf. This holds the defendant accountable and ensures that loved ones receive compensation for their loss.
What about Criminal Charges?
There are some wrongful death cases in which the defendant is also facing criminal charges. This isn't needed to justify a wrongful death claim. Additionally, you can file a wrongful death claim even if someone is not convicted in a criminal case.
To convict in a criminal case, the defendant's guilt must be established "beyond a reasonable doubt." It's a much higher bar than in a wrongful death lawsuit, which is a civil suit. In a civil suit, you must only show "by a preponderance of evidence" that the defendant was liable for your loved one's death.
Are You Eligible to File a Wrongful Death Lawsuit in Maryland?
Not everyone can file a wrongful death lawsuit in Maryland. You and your Maryland wrongful death lawyer can discuss the situation and determine if you are eligible to take legal action.
In most cases, the people who can file a wrongful death lawsuit in the state include:
Spouse
Children
Parents
Anyone who relied on the deceased for substantial financial support
What Damages Can You Recover in a Wrongful Death Lawsuit?
No amount of money can bring back your loved one. You shouldn't view a wrongful death lawsuit as a way to fix the problem. What a wrongful death lawsuit can do is compensate you for your loss and ensure that your life is not financially disrupted after the loss of your loved ones.
The emotional loss of your loved one is enough to endure. You don't need to also face financial difficulties caused by your loss.
In Maryland, wrongful death damages might include:
Financial contributions you would have received had your loved one survived
Compensation for loss of companionship, comfort, and protection
Loss of care
Loss of attention, counsel, advice, training, guidance, and education
Mental anguish, emotional pain, and suffering
Maryland law caps the amount the court can award in non-economic damages in wrongful death lawsuits. As of 2021, that cap for a single beneficiary is $845,000. It increases each year on October 1st by $15,000. This amount is in addition to the economic damages you might receive in a financial death lawsuit.
Keep in mind, there is a statute of limitations on how long you can file a wrongful death claim. You should speak to a Maryland wrongful death lawyer as soon as possible to avoid missing the deadline. In Maryland, you have 10 years from the date of death or three years of the date of identification of an occupational disease to file a wrongful death lawsuit.
A Maryland Wrongful Death Lawyer Helps You during this Difficult Time
Wrongful death cases are complex and emotionally charged. You must work with a Maryland wrongful death attorney to ensure the process is as smooth as possible for your family.
If you've suffered the loss of a loved one and you believe you might be eligible to file a wrongful death lawsuit, the experienced personal injury attorneys at Shugarman & Mehring can help. To schedule a consultation or to discuss your case, contact them at 410.783.4200 or toll-free at 888.342.7200 to schedule a consultation.