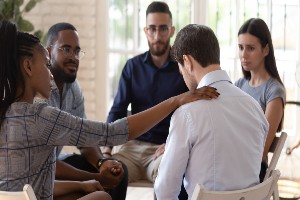 Do you need help finding a Maryland wrongful death attorney?
Tens of thousands of families lose loved ones to accidents every year. Unintentional injuries are one of the top five causes of death in the country. In many cases, these deaths are unavoidable.
If you've lost a loved one due to the negligent actions of another person or entity, a Maryland wrongful death attorney can help. But for those who have never hired an attorney, the process of finding the right one for their case is daunting.
It's important to find someone with legal knowledge and experience. But in a sensitive situation such as the loss of a loved one, it's equally important to find someone compassionate and understanding.
What should you consider before hiring a wrongful death attorney in Maryland?
1. Background
Learning as much as possible about the background of an attorney before hiring them is essential. Things like their education, their areas of specialization, and the number of cases they've handled are some of the most important factors in how they'll deal with your case.
In addition to getting an idea of their overall body of work, you'll also want to consider the recent cases they've handled. Attorneys who specialize in wrongful death cases similar to your case have more to offer than someone who's dealt with these cases only periodically.
Also determine the number of cases they've won, lost, and settled. Expect that most attorneys will have a combination of all three. You might be more comfortable settling your case outside of the courtroom. Or you might be someone who wants to take the issue to trial. The important thing is choosing a Maryland wrongful death attorney who shares the same approach as you.
2. Review the Reviews
Every modern law firm has online reviews. These reviews are one of your most powerful tools when it comes to choosing a wrongful death attorney.
Like any service or product, you shouldn't dismiss the idea of working with an otherwise qualified attorney because of one or two reviews. This is especially the case if you've met with the attorney and you felt good about the meeting.
However, a pattern of negative reviews should raise a red flag. If several clients had the same criticism about a firm, there's a good chance there's some truth to it.
Reading what other people had to say about an attorney you're considering is a great way to learn more and get some objective insight into their practice.
3. Ask About Their Professional Network
Successful wrongful death attorneys have a network of experts available to help them build their cases. Ensuring that an attorney you're considering has access to a comprehensive network is one of the most important things you can do before making your hiring decision.
You need to work with an attorney who has experts in the industries affecting your case in his or her network. To learn more about the role experts play in a lawsuit, check out this information from Cornell Law School.
4. Discuss Fees
Many personal injury and wrongful death attorneys work on a contingency basis. This means they take a percentage of the money you receive in a settlement. There are also fee structures that require you to pay upfront or they set up a payment plan.
It's up to you to decide what you're most comfortable with and determine if you're able to afford the cost of an attorney.
Also, keep in mind there might be additional costs, such as the payment of expert witnesses or court filing fees. It's important to know where you stand financially before making a decision. You should never hire the least or most expensive attorney based on cost alone, but you do need to know that you can afford a given fee structure.
5. Discuss the Details of Your Case
Most people understand this is an important aspect of choosing a Maryland wrongful death attorney and will naturally discuss their case with a lawyer before hiring them. But some people aren't sure exactly what to ask about their case.
What are some of the most important issues you should discuss with an attorney about your case?
How much you can expect to receive for your case?
How long it will take to get a settlement or go to trial?
Who from the firm will be assigned to your case?
How will you communicate about your case?
What is needed from you to move forward with your case?
It's important for anyone considering a wrongful death lawsuit to have realistic expectations regarding their attorney and their case. These questions help you get a sense of where you stand and enable you to make an educated decision about how to proceed.
Should You Contact a Maryland Wrongful Death Attorney?
Our team has assisted people throughout the state deal with the difficult decision to file a wrongful death lawsuit. It's never easy, but anyone who has lost a loved one due to the negligence of another party deserves to have their case heard.
For more information or to speak to someone about your situation, contact Shugarman & Mehring at 410.783.4200 or toll-free at 888.342.7200 to schedule a consultation.